Taunton Funeral Service is a funeral home based in Taunton that offers sensitive, caring services throughout Somerset and Wiveliscombe. Our professional and compassionate staff can support you throughout the process of planning a funeral for yourself or a loved one, using our decades of experience and compassionate nature to guide you through this time.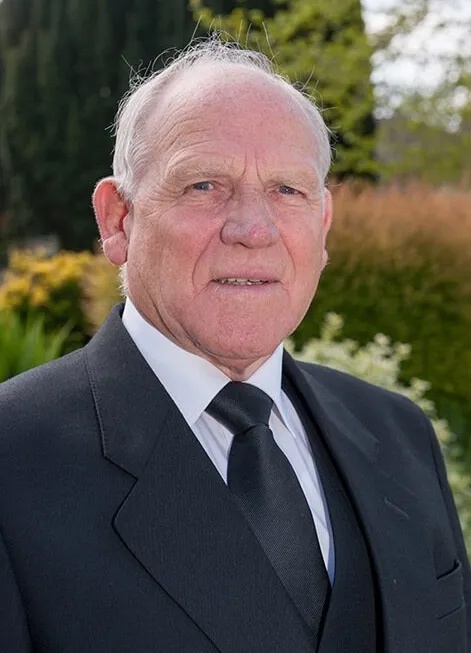 Alec James
Dip F.M.A., F.D., M.B.I.F.D.
Alec was born in Taunton in 1941 and attended St. Andrew's School. He started his career working in the operating theatres at Musgrove Park Hospital and then nursing at Sandhill Park Hospital.
Alec started his funeral career in 1968 the same year that he married his wife Rosemarie. In 1989 after working in the area for a national company for many years he saw the need for a family run funeral home and opened up in Windsor Place, Whitehall, Taunton; the business continued to expand resulting in the purchase of their current premises at 55 Bridge Street.
In his spare time he enjoys a game of bowls; playing for Taunton Deane Bowling Club, spending time with his grandchildren and is also a Church Warden at Staplegrove.
Anthony James
Dip F.D., M.B.I.E., M.B.I.F.D.
Anthony was born and grew up in Taunton before moving to Wiveliscombe in 1983 to run the local funeral business. Two years later he married Clare, a staff nurse at Musgrove Park Hospital.
In 1993 Anthony joined his uncle in the business and opened another office in Wiveliscombe, taking the family business beyond Taunton. Later, he gained his National Association of Funeral Directors Diploma in 1985 and qualified as a member of the British Institute of Embalmers in 1988.
Anthony is well known within the community. He has two daughters Emily and Daisy who were born and educated locally, and enjoys family life. His interests include golf, horse racing, and a drink or two.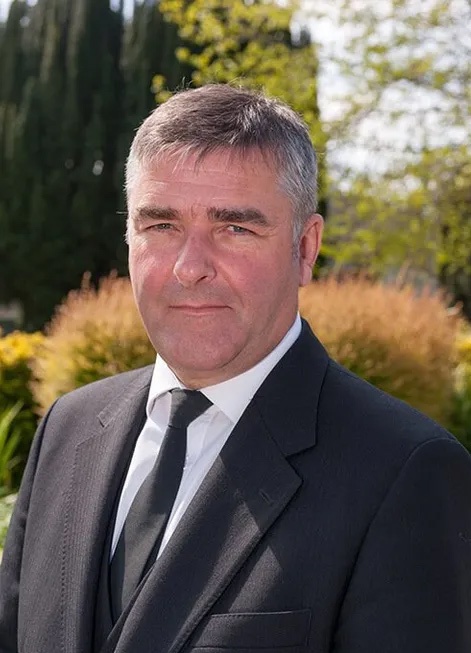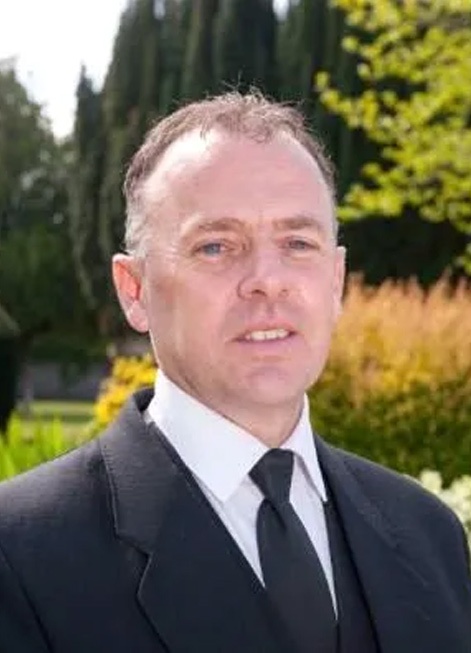 Mark Kelloway
Dip F.D.
Mark was born in Exeter in 1962 and moved with his parents to Taunton in 1964. He attended St. Andrew's Primary School and Ladymead Secondary School. Once leaving school he worked for Debenhams in their offices at Bedford House for about 5 years before an opportunity arose to work in the funeral trade in 1983.
He has worked in the funeral trade since then and gained his National Association of Funeral Directors Diploma in 1985. He joined Taunton Funeral Service in 2008 after being friends with Anthony since their school days.
Mark is married to Lavina and has two daughters, Hannah and Laura, and two step-children, Charlie and Tilley. He enjoys most sports, spending time with his family and friends, and walking his two dogs Marley and Reggie.
Emily Hill
M.B.I.E.
Emily was born in 1989 and grew up in Wiveliscombe, attending the local primary and secondary schools. She was a keen swimmer and competed in the local swimming galas yearly. She went on to continue her education at Somerset College, where she studied early years and gained a diploma. Alongside her studies she started a part time job at Oake Manor Golf Club before becoming full time.
In 2010 an opportunity to join her dad and great uncle in the family business arose, first as an administrator before qualifying as a member of the British Institute of Embalmers, and then arranging and conducting funerals, hopefully leading her to a Diploma in Funeral Directing.
In 2016 she married Daniel and enjoys spending time with her family and friends, and catching up on the soaps.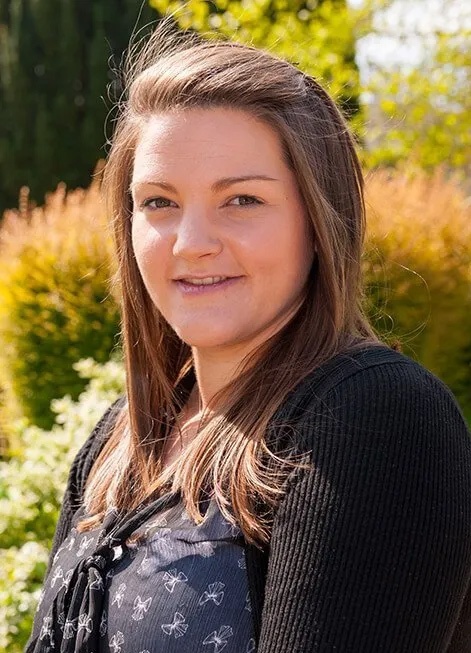 5 Stars
by
Christine Brooker





5 Stars
by
Christine Brooker